End Foot Fatigue On The Ward
Healthcare workers walk on average 10,000 steps per shift.
From patient to patient. Ward to ward. Staircase to staircase. A typical shift is physically demanding and can take it's toll on your feet, back and body as a whole.
That's why we engineered our Scrub Runners for all day comfort and non stop performance.
They are made for you.
They are orthopedically designed so your feet won't hurt, even after 14 hour shifts.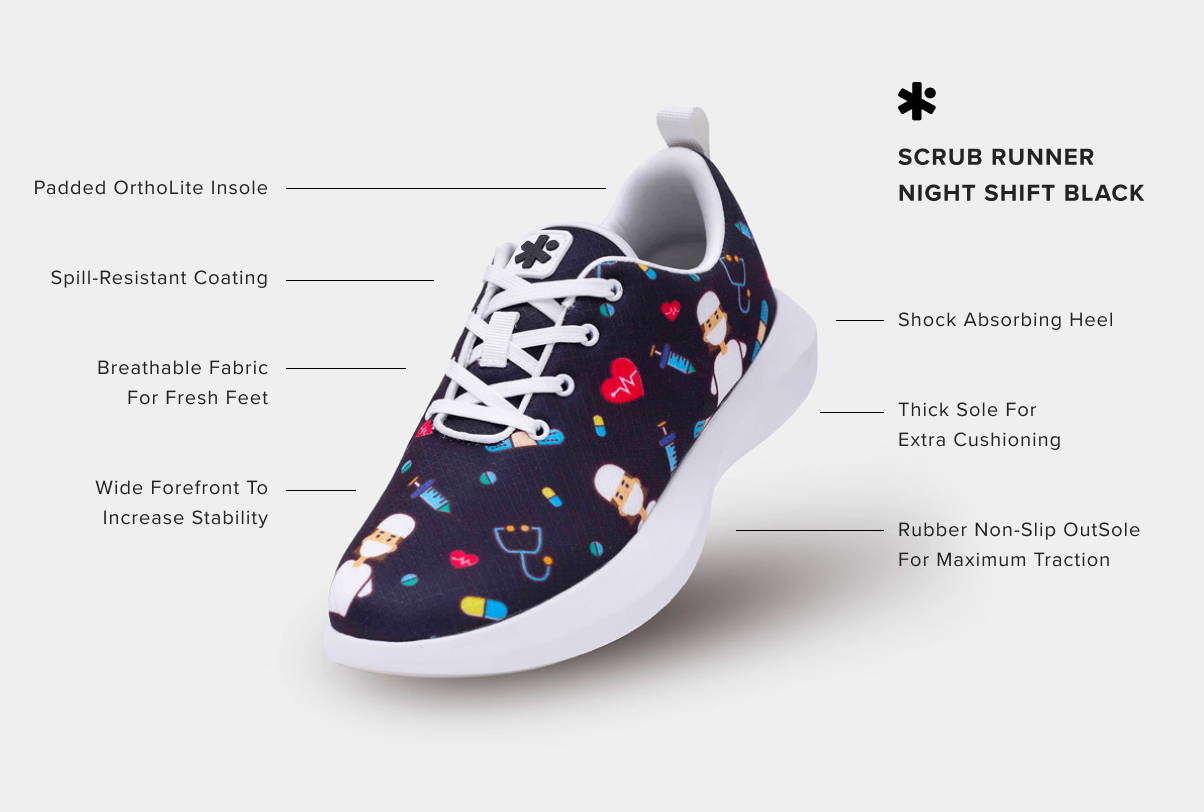 Don't just take our word for it, here is a customer review:
⭐️⭐️⭐️⭐️⭐️
"Very comfortable. With my new shoes I don't have pain in my feet at the end of my shift like before."
Ana 🇪🇸 (Verified Buyer)
You won't know how you lived and worked without them before.